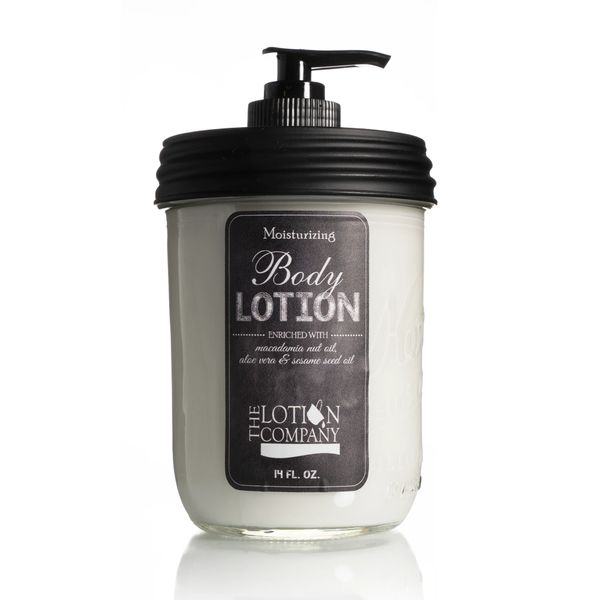 Ball Jar (14 oz)
Ball Jars are extremely special to us. I was born and raised in Muncie, Indiana and am a proud alumni of Ball State University.
In 1885, five Ball brothers moved to Muncie, Indiana to build their mason jar business. These philanthropic brothers used their success to invest into our community with the creation of Ball Memorial Hospital and Ball State University. 
Here at The Lotion Company, we handcraft our entire line just down the road from where the Ball Mason Jar has been made for the last 131+ years.
Our full body moisturizer is handcrafted in small batches in Muncie, IN. My Dad is a tool maker and he hand stamps and presses each lid on our Ball Jar pump lids. Dress up your countertops while keeping your skin moisturized and hydrated with our Ball Jar Full Body Moisturizer.
You will hold the perfect combination of homegrown and high quality. We are so proud of this product! 
×         24 Hour, Full Body Moisturizer 
×         Paraben Free, Petroleum Free & Cruelty Free
×         Known to relieve dry, itchy, scaly, chapped, or sunburned skin, psoriasis and eczema
×         Small Batch, Handmade Skincare in Indiana, USA
×         14-ounce Ball Jar & pump dispenser available in all 24-Hour Skin Therapy fragrances
Note: due to supply chain shortages we have had many problems getting our supplies in. Some jars will be a Kerr Jar. Please email us w/ any questions.
Lavender Field is currently out of stock. Please check back at a later date. Thank you!
Ingredients: Water, Aloe Vera, Glycerin, Hawaiian Macadamia Nut Oil, Sesame Seed Oil, Cetyl Alcohol, Stearic Acid, Glyceryl Stearate, Propylene Glycol, Cetearyl Alcohol (and) Ceteareth-20, Vitamin A Palmitate, Vitamin E Acetate, DL Panthenol, Allantoin, Carbomer, T.E.A., EDTA, Propanediol, Sorbitan Caprylate, and Benzoic Acid, Ti 02, Fragrance