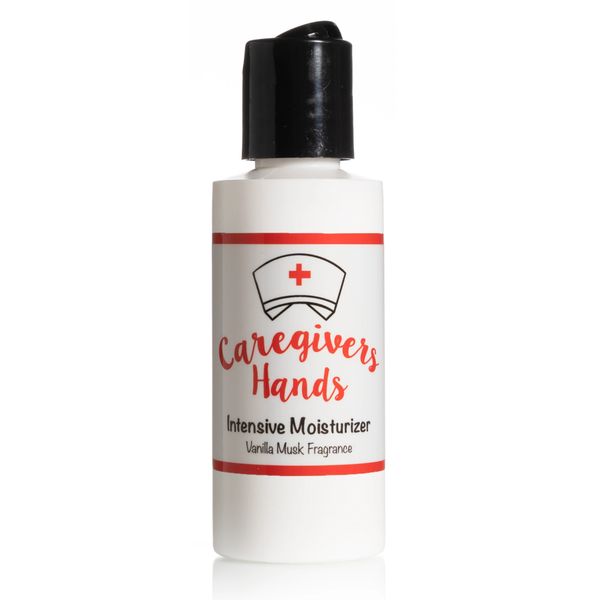 Caregiver's Hands (2 OZ)
Caregivers Hands Therapeutic Hand Crème has been carefully blended with extremely high levels of skin healing vitamins including (A, E & B5) mink oil, along with specific emollients (Allantoin, Aloe Vera & Glycerin that is USP quality).  These ingredients soothe the most severely chapped, blistered and painfully dry skin. Mink oil has healing qualities far above any other oil used for the skin with notable change within the first use. It's the only known natural oil that is the closest in similarity to human oil which makes our skin waterproof and protects it from drying out.  Let the healing begin.
Made for severely dry areas like your hands, feet, elbows, and knees.
Available in:
×          Baby Powder fragrance - A fresh and powdery aroma that perfects the baby powder scent. 
×          Vanilla Musk fragrance
×          Handmade in Indiana, USA
×          Known to relieve dry, itchy, scaly, chapped, or sunburned skin, psoriasis and eczema
×          Gentle enough for sensitive skin; Petroleum free
×          2-ounce travel bottle
Water, Aloe Vera, Glycerin, Refined Mink Oil, Sesame Seed Oil, Cetyl Alcohol, Stearate Acid, Glyceryl Stearate, Propylene Glycol, Cetearyl Alcohol (and) Ceteareth-20, Vitamin A Palmitate, Vitamin E Acetate, DL Panthenol, Allantoin, Carbomer, T.E.A., EDTA, Propanediol, Sorbitan Caprylate, and Benzoic Acid, Ti 02, Fragrance