Holiday Gift Bag - 3: 2 oz bottles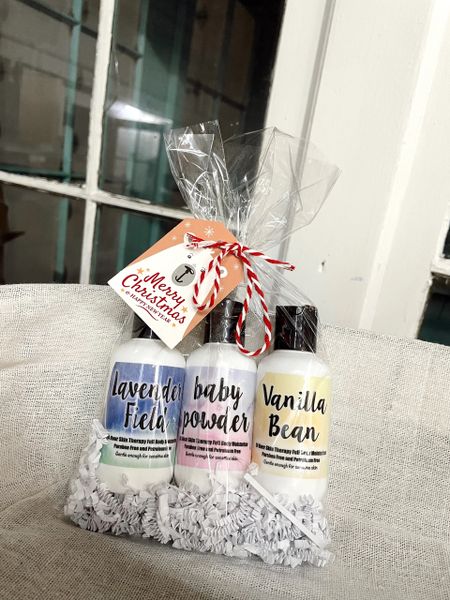 Holiday Gift Bag - 3: 2 oz bottles
The Holidays are quickly approaching.......and so is cold weather!
Winter can be so hard on our skin, TLC is here to help! Our lotion helps heal the driest of skin. Treat yourself this winter with us!
Great gift for anyone and even great for stocking stuffers this holiday season.
Holiday Gift Bag - 3 assorted: 2 ounce bottles in a gift bag. Please note: fragrances, ribbon color & holiday tag will vary with each order.