Sugar Scrub Exfoliating Body Wash, Hydrating, Nourishing, Exfoliate during bath, shower, Made in USA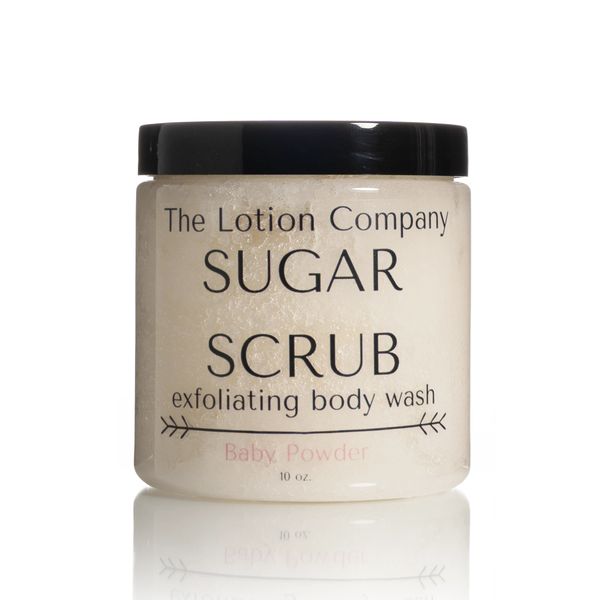 Sugar Scrub Exfoliating Body Wash, Hydrating, Nourishing, Exfoliate during bath, shower, Made in USA
Sugar Scrub Exfoliating Body Wash
Handcrafted with all natural ingredients for a soft, yet intense, foaming exfoliation. Known to leave your skin feeling smooth, hydrated & glowing. Please mix well before using. Designed for a full body exfoliation.
·         Paraben Free, Petroleum Free, Cruelty Free

Key Ingredients:
·         Monolaurin: shown to help inactivate bacteria, virus', and fungus.
·         Natural Glycerin: helps skin build a barrier to retain moisture.

Available in: 
Baby Powder - a fresh & powdery aroma that perfects the baby powder aroma.
Fragrance Free - completely free of fragrance.
Caramel Candy (limited time only) - enriched with a creamy candy buttery fragrance which evoke all feelings for the fall season.
Perfectly Peppermint (limited time only) - a fresh, sharp aroma that resembles the fragrance of freshly cut candy cane by the fireplace.
Ingredients: SUCROSE, PROPANEDIOL, GLYCERIN, BIOTERGE, CAPRIC TRIGLYCERIDE, MACADAMIA NUT OIL, MONOLAURIN, FRAGRANCE