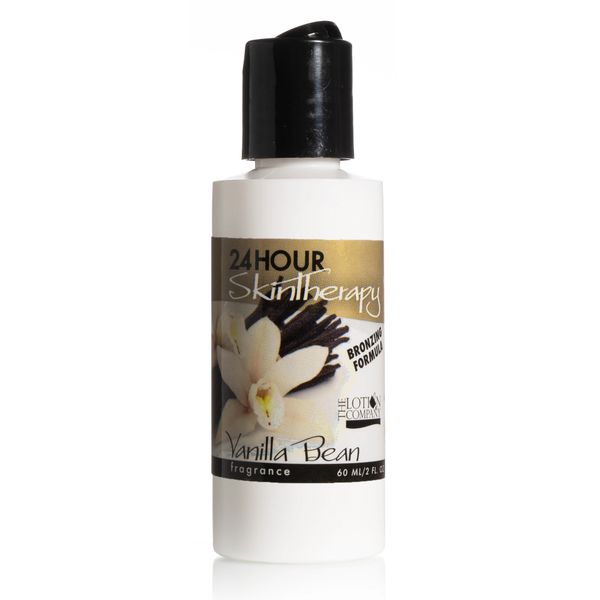 Bronzer (2 oz)
A beach essential! Enhances tan while sunbathing both indoors and outdoors. Most commonly used in tanning beds and during outdoor sun exposure. 
Our Bronzer fragrance resembles coconuts & vanilla on a beach day.

×         24 Hour Full Body Moisturizer for All
×         Paraben Free, Petroleum Free & Cruelty Free
×         Known to relieve dry, itchy, scaly, chapped, or sunburned skin, psoriasis and eczema
×         Small Batch Skincare, Handmade in Indiana, USA
×        2 ounce travel bottle (TSA travel sized approved)
 *Not a self tanner and contains zero SPF.
Ingredients: Water, Aloe Vera, Glycerin, Hawaiian Macadamia Nut Oil, Sesame Seed Oil, Cetyl Alcohol, Stearic Acid, Glyceryl Stearate, Propylene Glycol, Cetearyl Alcohol (and) Ceteareth-20, Vitamin A Palmitate, Vitamin E Acetate, DL Panthenol, Allantoin, Carbomer, T.E.A., EDTA, Propanediol, Sorbitan Caprylate, and Benzoic Acid, Ti 02, Fragrance